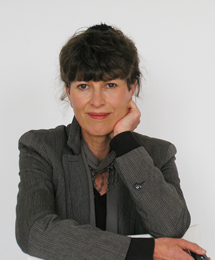 Sabine Christmann
Sabine Christmann (*1960) lives and works in Bartenstein, Germany.
Her still life pictures depict mostly packaging materials of everyday goods. A whole variety of big and small, see-through and colored plastic bags, bottles and cans stand next to each other. They look like actors ready to perform. Christman shows the beauty of material. Through its cracks, folds, pieces of words, logos and pictures these items reveal their origin and tell stories of their usage. This precise depiction of wraps and containers is contrasted by a blurred reflection, which gives the objects a mysterious inner life. They seem to hover at the border between the rational and the irrational world.
Sabine Christmann has studied at the Kunstakademie in Karlsruhe with Prof. Peter Dreher and in Stuttgart with Prof. Rudolf Haegle. She is internationally represented at art fairs and exhibitions.

Foto: ©Sabine Christmann