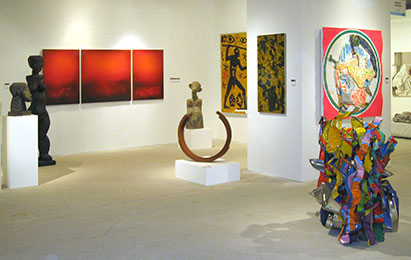 Great art possesses longevity and
extends beyond generations.
Every collector knows that the stars of tomorrow are the students of today.
We track down the shooting stars for you. We bypass short-term fads and focus on proven quality and well-known names.
"TERMINUS young talents" keeps a regular eye on the students of well-known masters (such as Baselitz, Lüpertz, Förg and Scully) and arranges high-profile show debuts for selected young artists.
Because we know that it is not only collectors that have to be nurtured.
"TERMINUS young talents". Tomorrows Picassos?
Look out for them here today.