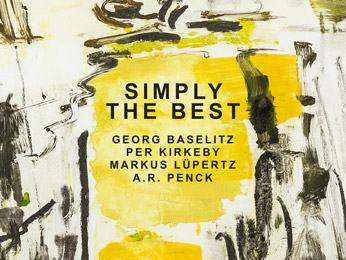 Current News
SIMPLY THE BEST

Katalog öffnen

In our virtual exhibition SIMPLY THE BEST we present works of the internationally successful artists Georg Baselitz, Per Kirkeby, Markus Lüpertz and A.R. Penck.

With their statement 'Painting is dead – long live painting!' the 'New Wild Ones' – so-called in reference to the French 'Fauves' – struck right at the heart of post-war German art. Unconcernedly and in often huge, deliberately amateurishly painted pictures, they mixed genres, motifs and art styles. They contrasted caricature and the grotesque with the beautiful, smooth world of Minimal Art.

In addition to painting, the artists also worked intensively with printmaking, which they helped to bring about a veritable renaissance. Galerie Terminus is now showing in this online-katalog various works by the 'Neue Wilde' Georg Baselitz, Per Kirkeby, Markus Lüpertz and A.R. Penck, which give an impression of the many facets of printmaking from its beginnings in the 1960s to the mature works of the 2000s.

If you are interested in these masterpieces of printmaking as well as some special unique pieces, we would be pleased to hear from you!