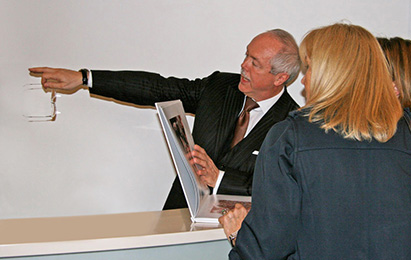 Great art does not conform to rules.
Just like our service.
Art lovers profit from our professional and personal service
and our selection of premier-league works in every price bracket.
Our collectors profit from our many decades of experience and our
excellent contacts.
Not yet a collector? We will show you solid asset appreciation
projections that comes with owning an aesthetic, priceless masterpiece.
At home around the world – and in Munich.
We look forward to seeing you.
At whatever collecting stage you may be,
we will point you in the right direction.