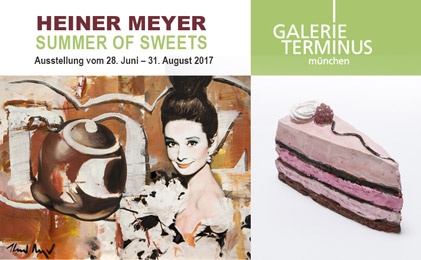 Heiner Meyer | Summer of Sweets
Feast your eyes on your delicous new art pieces - your sweets keep their cool throughout the greatest summer heat.

Galerie Terminus kindly invites you and your friends to the newest exhibition of the German Pop Art artist Heiner Meyer.

Start your summer with a visit to our gallery and be enthralled by the exciting show of paintings and sculptures from Heiner Meyer!

We are looking forward to welcoming you!